Meet John Kuzmich, Jr. & Family:

To view nine upcoming 2015 Summer Music Technology Workshops, click here.

To enter the "http://www.kuzmich.com" domain, please click here.
OR
Peruse the Kuzmich Family Photo Presentation Below
Wait Few Seconds for Internet Access Speed to Load 16 Photos in a Loop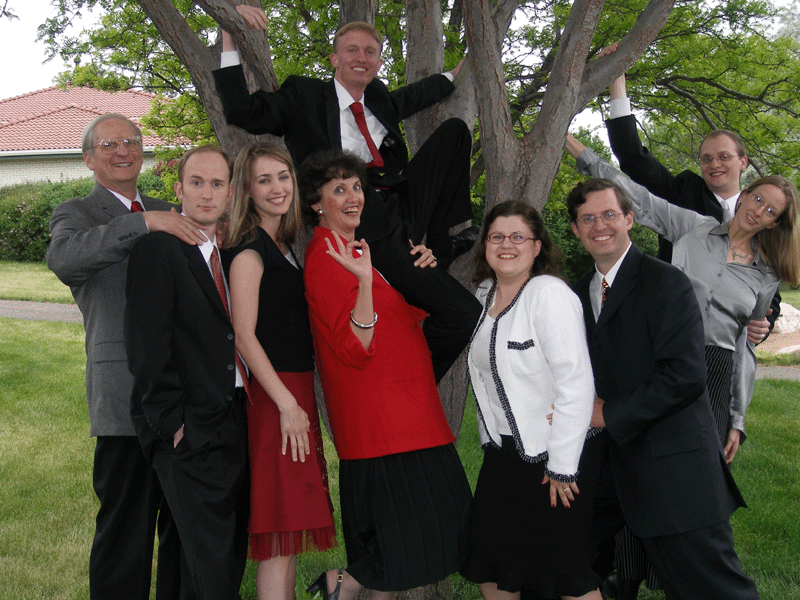 And Much Much More Below:
---
Looking for information on John Kuzmich, Jr. as a music educator clinician and a published free-lance author with expertise in:


Computer Music Technology
Jazz Education
Web Development
Videoconferencing
Or looking to contact members of the John Kuzmich, Jr. family?

Roslyn Kuzmich
Rhys Kuzmich
Quinn Kuzmich
Reva Kuzmich
Dallin Kuzmich


Or looking for information about the family history of the John Kuzmich, Jr. family with the following surnames:

Snietnica and Stawisha, Poland and Maximilianovka, Ukraine (Lemko culture)

KUZMICH (KUZMYCZ, KUZMICZ, KUZMYCH and KUZMICK)
BOCHNOVICH
BASALYA
OSKWA
PAZIS
CZYCZYLO
PAULUS
HOC
Krempachy and Nowa Biala, Poland (Spis and Slovak cultures)
KUCALA
GOLINIAK, GALINIAK and GALINAK
SURMA
MOJHER
STOHASKA
Novo Mesto, Slovenia (Slovenian culture)
TURK
GAZVODA
GOLOBIC
ZUPANCIC
HROVATIC
STANGEL
SEVEROVLJA
Hermsted, Copehagen, Maderup, and Torrig, Denmark (Danish culture)
CHRISTENSEN
THORUP
RASMUSSEN
Nordheim, Germany (German culture)
http://www.kuzmich.com